Robotics Solutions
for Warehouse Automation
Piece-picking robots change the game
The triple dilemma of high demand, consumer expectations, and a persistent labor shortage has accelerated the need for smarter warehouse automation. OSARO delivers robotic piece-picking solutions for e-commerce that expand the role robots play on the warehouse floor. Our advanced, machine learning-driven vision and control software is the foundation for all our products.
Pick
Bag
Induct
Kit
Depal
Decant
Our robots can perform bagging, kitting, depalletizing, decanting and induction jobs - tasks previously done only by humans. This is where the greatest gains in  efficiency can be achieved. Moving repetitive tasks from the goods-to-person stations (GTP) to the goods-to-robot function (GTR) creates safer, better jobs for people.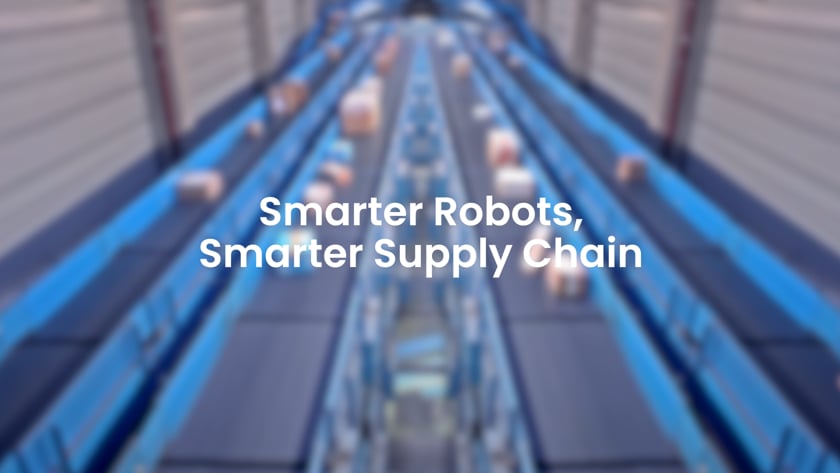 Pick-and-place robotics with bagging equipment from trusted suppliers for performance and ROI.
The most advanced vision and accurate object placement for parcel sorter induction.
OSARO® Piece Picking
for AMR/ASRS
Flexible integration of other robots and infrastructure. No CAD models,  no pre-registration.
Why OSARO?
OSARO delivers more than advanced technology: From start to finish, our expert field staff coach you with smart upfront planning, effective budget strategies, and solid technical support through deployment until your goals are realized. Through our OSARO Partners Alliance program, we bring together trusted vendors and integrators to find the best solution for your particular warehouse automation needs.
Find out how our solutions can make your operation more productive today.
"We are focused on quality and innovation. With a mountain of online orders and a persistent shortage of labor, we looked to OSARO to take us to the leading edge of technology to be sure our customers receive fast and accurate processing."
Simon Goh, director of distribution and facilities at Zenni
"OSARO's solution is able to handle items that others fail at. These types of items are essential to automating ASRS. IHI and OSARO can take this technology to market."
Tsuyoshi Tsuchida, President of IHI Logistics & Machinery Corporation
IHI is one of Japan's top 3 integrators &
subcontractors to GE
"Innotech's staying power has been generated by investing in groups that are the cutting edge of R&D. In today's landscape, that means providing reliable automation products to our end users. We are accomplishing that by teaming up with OSARO, and offering new AI technology that is just now becoming possible."
Yosuke Kaburagi, Director of Robotics Automation Projects at Innotech
Our Customers and Partners
Join these top companies who have already discovered the benefits of working with us:
OSARO Appoints Karim ElKatcha VP of Hardware Engineering
January 24, 2023
OSARO and SVT Robotics Partner
November 16, 2022
Elm Electrical and OSARO Demonstrate Piece-Picking Cobot
October 20, 2022
OSARO Partners Alliance Debuts
November 1, 2022
Subscribe to OSARO Monthly News and Insights
OSARO In The Media
Find our stories and thought leadership in global media.
Join Us
At OSARO we work to free industrial robots from traditional limitations while meeting consumer needs and making warehouse jobs safer and better.  We have a diverse team supporting deployments across 4 continents.